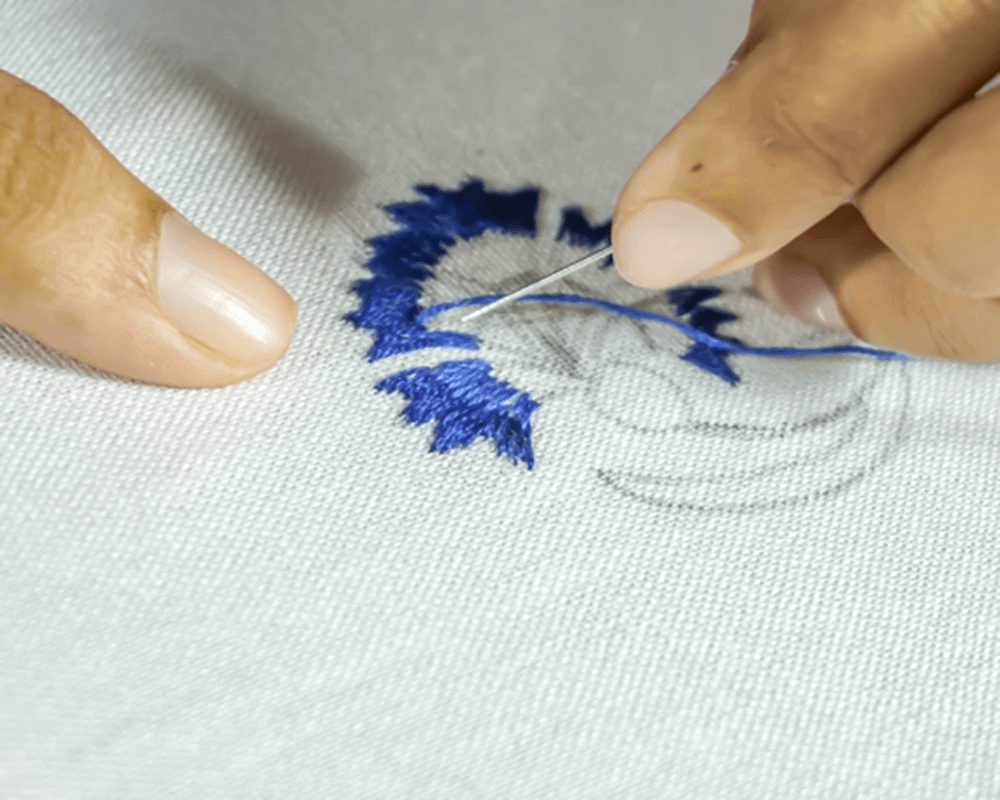 How to Thread Embroidery Thread Manually
Embroidery is a very ancient handicraft. It uses
Embroidery Threads
 of various colors to embroider various patterns such as flowers and birds, figures, and landscapes. It is very beautiful. However, many people get confused when they first learn embroidery and don't know how to thread their embroidery thread. Next, I will give you a detailed introduction on how to thread embroidery thread.
How to choose embroidery thread
First of all, we need to choose the embroidery thread that suits us. There are many kinds of embroidery thread, common ones are wool thread, cotton thread, silk thread and so on. Wool yarn is good for thin and thick threads, cotton thread is good for medium-thin threads, and silk thread is good for very thin threads. At the same time, we also need to choose the color that suits our needs. It is recommended that beginners choose threads with fewer colors, which can reduce the difficulty of threading.
Branded embroidery threads are recommended first, and the best ones are embroidery thread factories, such as Simthread Embroidery Thread Factory, whose quality is guaranteed.
Preparation tools
Before threading, we need to prepare some tools. First, there are scissors, which are used to cut the thread. Second, there is the needle threader, which is used to thread the thread through the eye of the needle. Finally, it is the needle, you need to choose the right needle, different patterns need different needles.
Embroidery Thread Threading Steps
1. Cut the thread
First, we need to cut the embroidery thread according to the required length. Generally, it is recommended that the length of the line should not exceed 1 meter, so as to avoid knotting or entanglement of the line.
2. Thread the thread through the eye of the needle
Next, we need to use the needle threader to thread the thread through the eye of the needle. The needle threader usually has two holes of different sizes. We need to choose the hole that fits the size of the thread, pass the thread through it, and then pull the two ends of the thread evenly.
3. Thread the needle through the fabric
Next, we need to thread the needle through the fabric. The length of the needle should be suitable for the thickness of the fabric, if the needle is too long, it will easily deform the fabric, if the needle is too short, it will be difficult to pass through the fabric.
4. Embroidered patterns
Finally, we can start to embroider the pattern. Repeat the above steps according to the desired line length.
Embroidery thread threading summary
The above are the steps for threading the Embroidery Thread. Although it seems relatively simple, we need to be patient. In the process of practice, we also need to pay more attention to the quality and length of the thread, so as not to affect the embroidery effect.