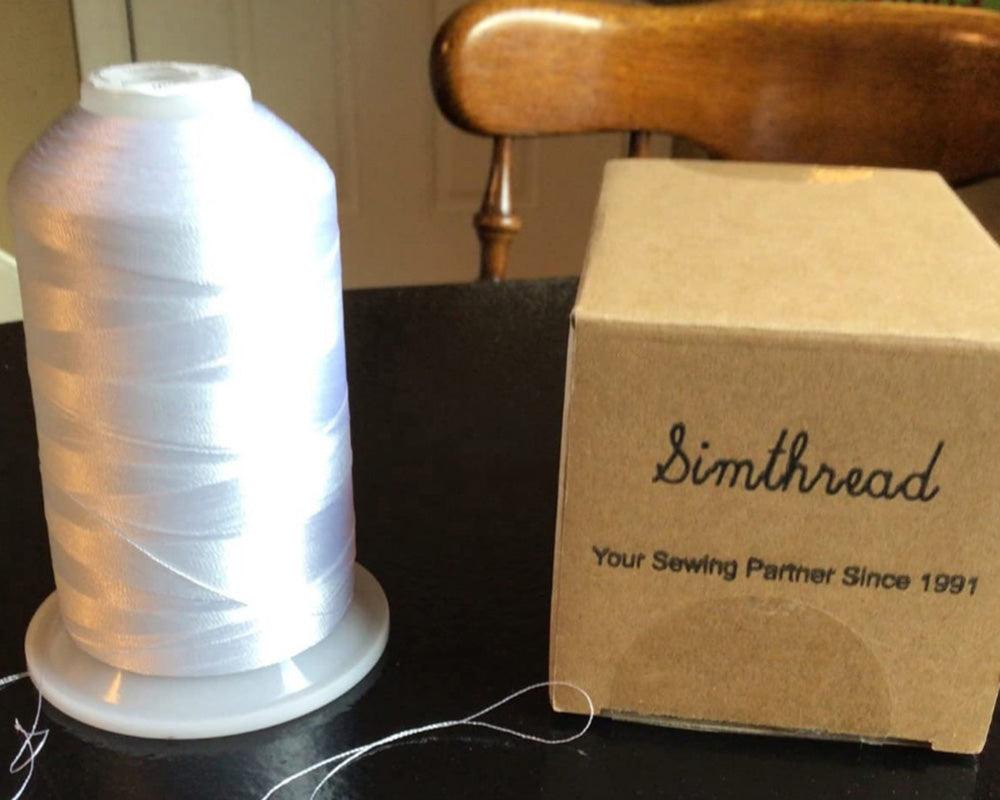 Where can I buy embroidery thread? Here are the answers you need!
What is embroidery thread
Embroidery is a very interesting activity, and embroidery thread is one of the essential materials in the embroidery process. However, for some novices, they may face a confusion: where can I buy embroidery thread?

If you have the same problem then don't worry because Simthread will answer this question for you.
How to choose embroidery thread
First, you can find embroidery thread at your local craft or embroidery supply store. These stores usually carry a wide variety of embroidery threads, including cotton, silk, wool, and metallic threads, in different materials and colors. You can choose the line that suits you according to your needs. The advantage is that you can check it on the spot. The disadvantage is that there is no quality assurance, and it is also very expensive. If you want to buy embroidery thread products with high quality and low price, it is best to choose brand embroidery thread.


Secondly, you can also buy embroidery thread online. For example, if you search on Google or buy on Amazon, there are a lot of embroidery threads to choose from. It is recommended to buy them at the official flagship store of simthread, which provides embroidery thread sales services. The types of embroidery threads on the simthread platform are very rich, and the prices are more favorable than those in physical stores. One of the benefits of buying embroidery thread online is that you can do it easily at home, saving you the time and effort of going out shopping.
It is recommended to choose a branded embroidery thread
Finally, I suggest that if you want to buy high-quality embroidery thread, you can choose a professional embroidery material supplier. For example, Simthread Embroidery Thread supplier, because Simthread produces and sells at the same time, it will provide high-quality embroidery thread. we also produce machine embroidery thread, cotton thread, reflective thread, luminous thread, metal thread, bobbin thread and so on. The quality and color effect of Simthread brand embroidery thread is very good.
Where to Buy Embroidery Thread Summary
Overall, where to buy embroidery floss mainly depends on your needs and budget. You can choose the purchase method according to your actual situation, and you can do more research and comparison before purchasing, so as to choose the most suitable embroidery thread for you.

It is recommended to buy branded embroidery threads first, and the best ones are embroidery thread factories, such as Simthread Embroidery Thread Factory, whose quality is guaranteed.